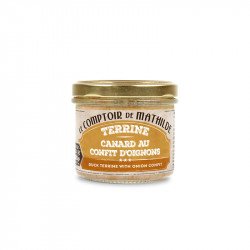 Because we love the good products of yesteryear, our terrines and rillettes will transport you for a moment to your memories of childhoods, with grandpa and grandma.

With our duck terrine with onion confit, travel in the southwest of France and share a pleasant meal or picnic with family and friends.

Also available in 220g.